We at
Shan Cunningham Photography
are so excited to announce that we are offering Die Cut Cards! These are just a few samples of some of our clients and cards that we have designed! All of the designs can be changed to fit your wording, your choice of photo and the colors can be changed as well!!
(my logo will not be on your card, this is just for blogging purposes)
The starting prices for 2010 are:
$50 for 24 Cards
or
$80 for 48 Cards
If you order before November 21st they are 10% off!!
+$5 for each set of 24 envelopes.
To receive the 10% discount you must place your order by the evening of November 21st. To assure that you have your photos for the Holidays please place your order by December 1st.
Enjoy!!
The Vose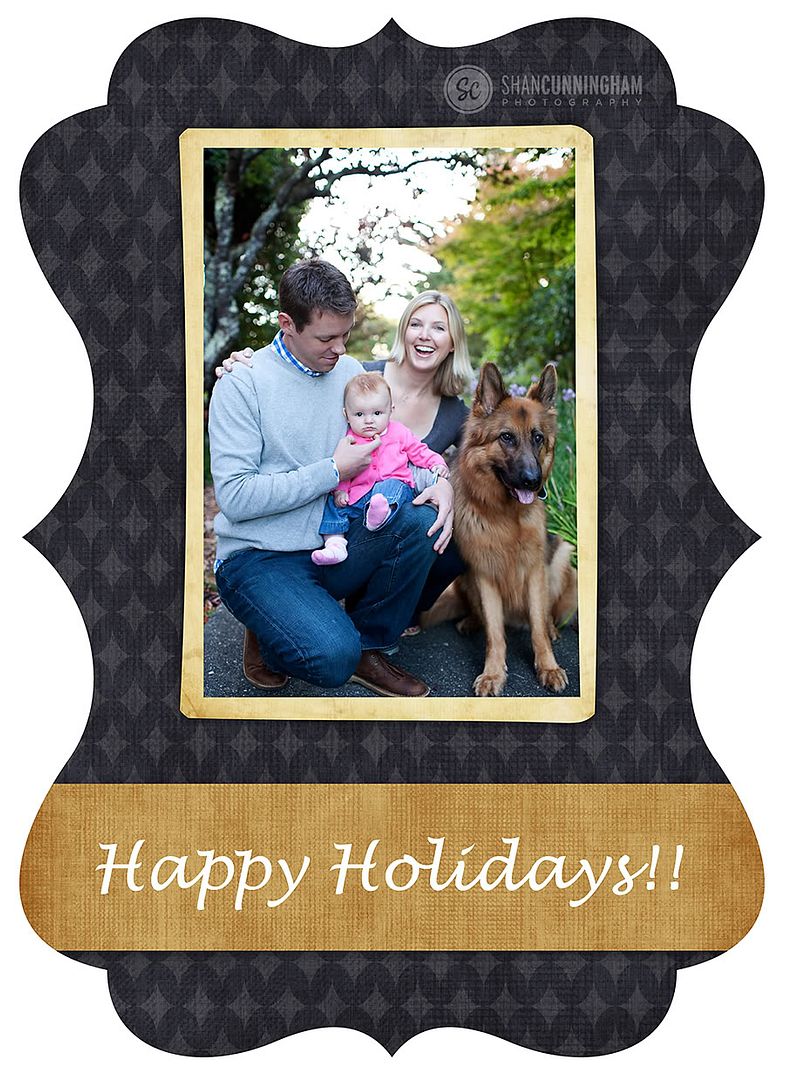 The Stirk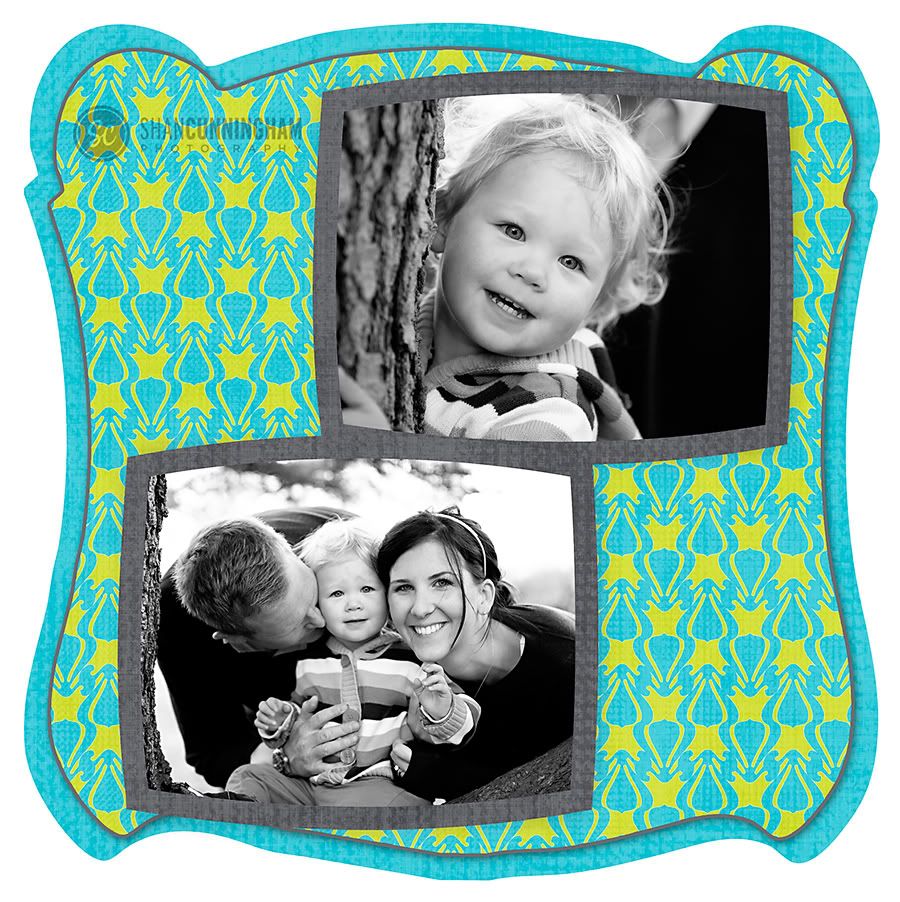 Birthday Card (Can be designed for a boy or used as a Holiday Card by simply changing the colors and paper)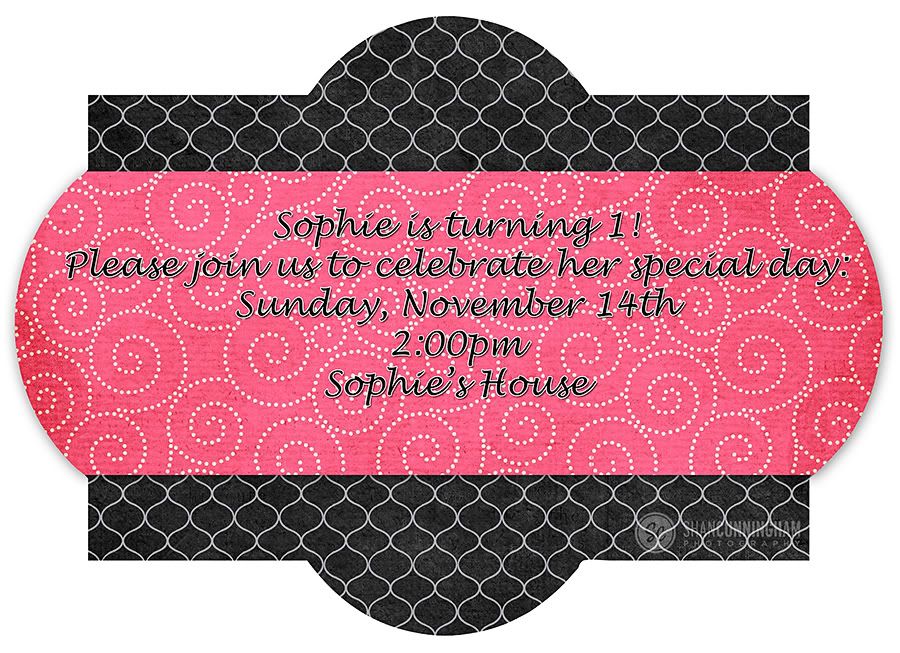 The Angelo
Cute little boy announcement that can be changed to a fun hot pink for a girl!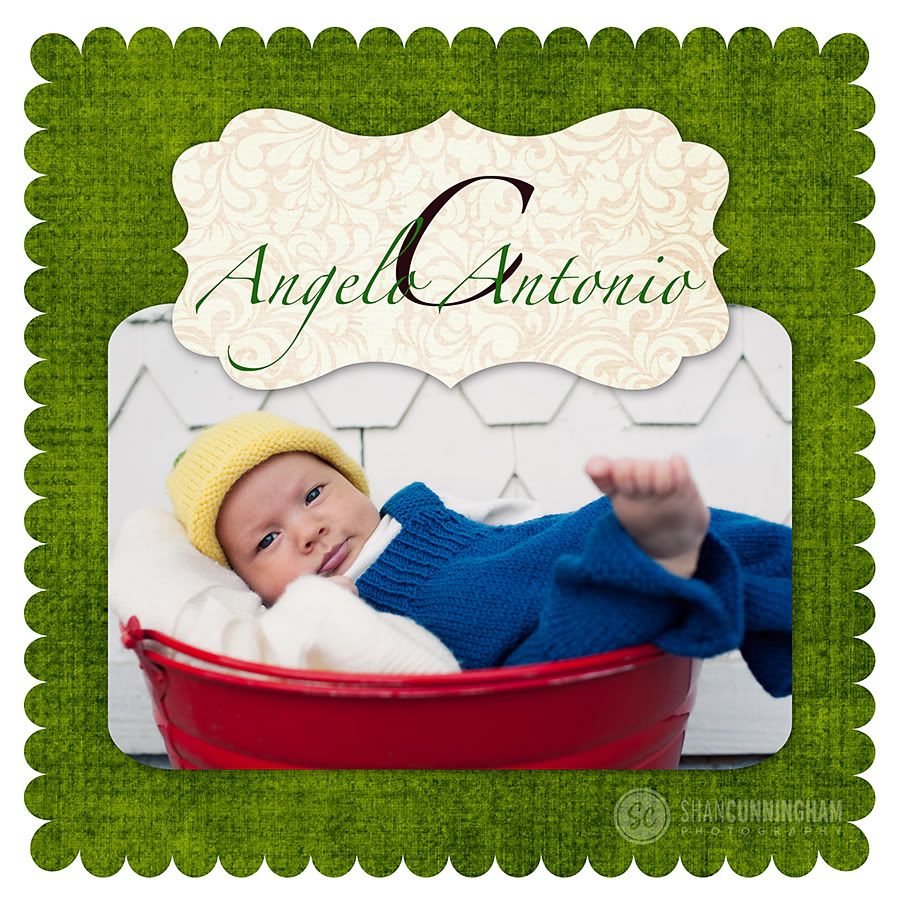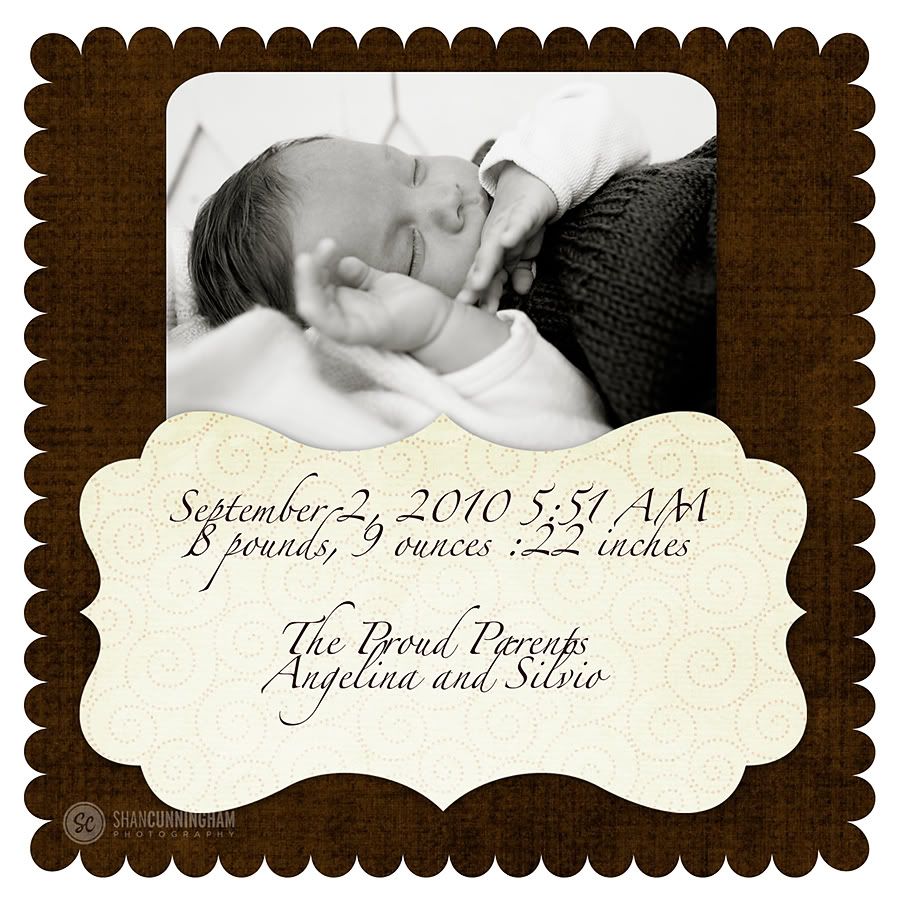 The Rhian
A simple card that could be used as TY notes ect.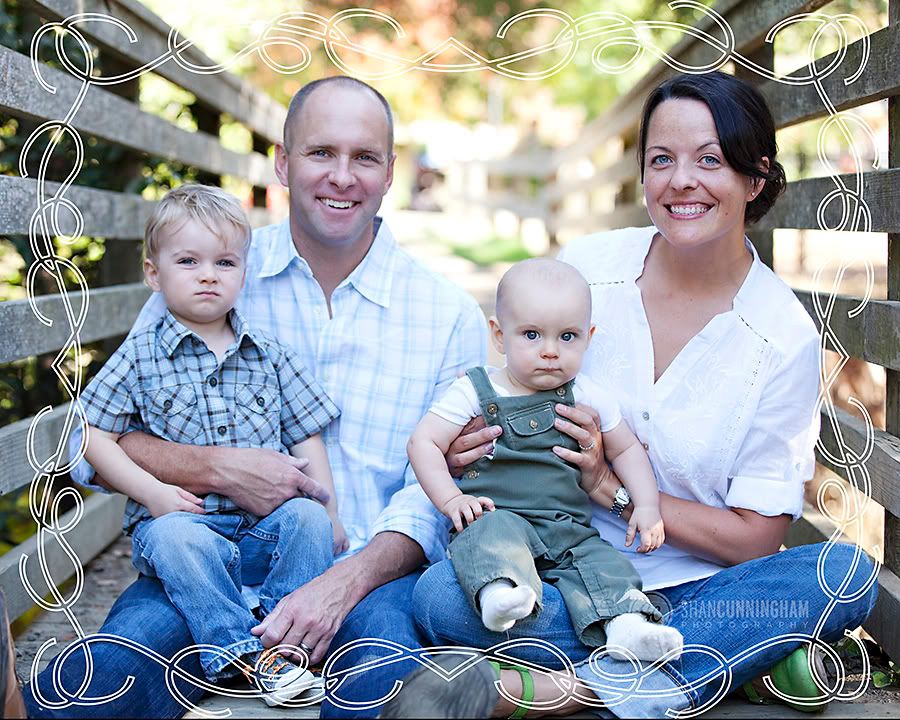 The Holiday Fun
I love this Holiday Card!