I finished my last shoot two weeks ago and slowly each day I have been wrapping up all of my final work for 2010. It's getting a bit harder to sit at my desk and work with my growing belly, so I am not getting as much done each day, but it is giving me more time with my family which is great.
Carsyn and I have been doing lots of Christmas shopping, lots of snuggling, lots of baking and just enjoying our last few weeks as just mommy and daughter. Some days I get a little teary eyed when we are playing in her room and I realize how big she is. I know it will be even crazier when we bring home Cruz and realize how big she really is.
I have looked through her baby photos countless times and tried to imagine what Cruz is going to look like. I am really going to try to journal more through those first few weeks with Cruz. I look at baby photos of Carsyn (I am so glad I took them all) but I wonder... what was I thinking? What was I going through? What was the Lord teaching me during that sweet yet hard season of life?
This morning I woke up to a cold quiet empty house. For some reason the heater wasn't on and it was 64 degrees! No wonder I had a hard time getting out of bed. The house was strangely empty as Carsyn was still asleep... and I was still pregnant.
I finally got the heater to come on just in time to hear Carsyn talking in her bed,
"Mommy, I needa go poooooottttttyyyy."
I stumbled in to get her and we had our coffee and milk and chatted for a while. She was cracking me up with her facial expression so I decided it was time for me to pull my camera out, that I haven't used in almost 2 weeks! I have been missing it so much but at the same time enjoying the small break. I love the light in our place early in the morning so I gave her some fruity pebbles and let her eat at the coffee table so I could take advantage of the great light... this is what we got.
she seems so old to me :( loving that hair ;)
and her sweet smile...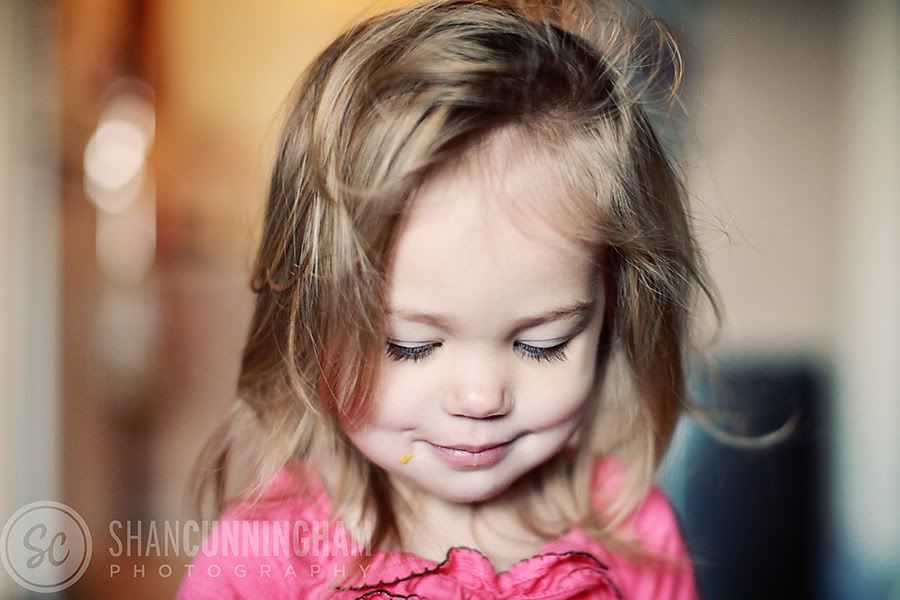 ummm are you kidding me??
blowing kisses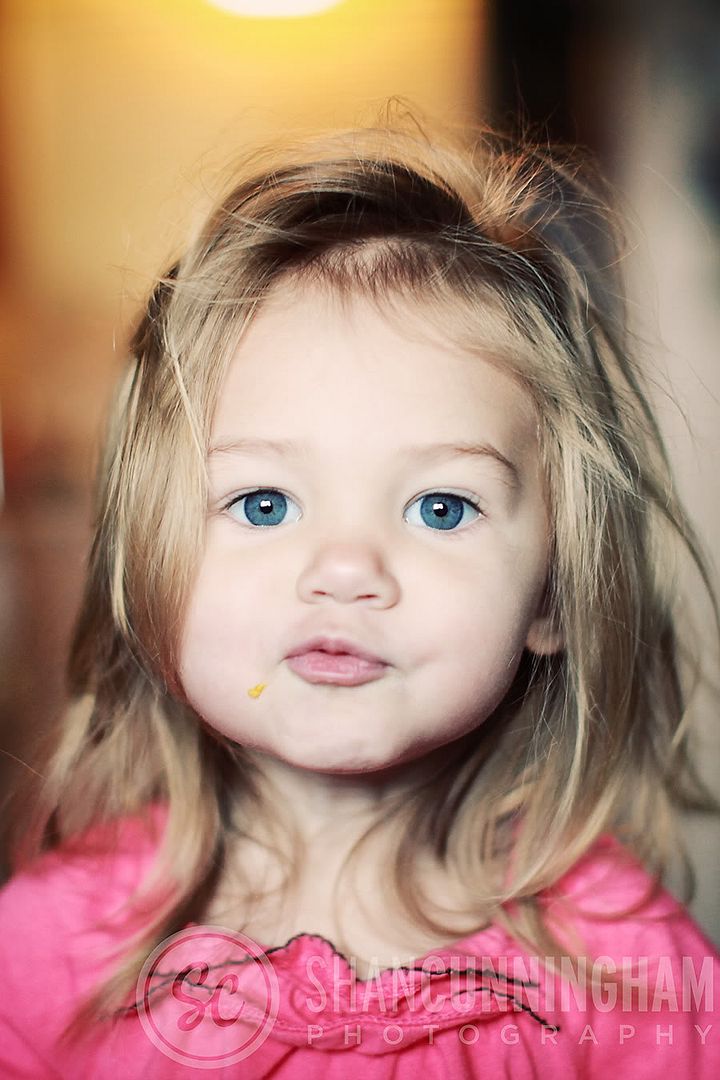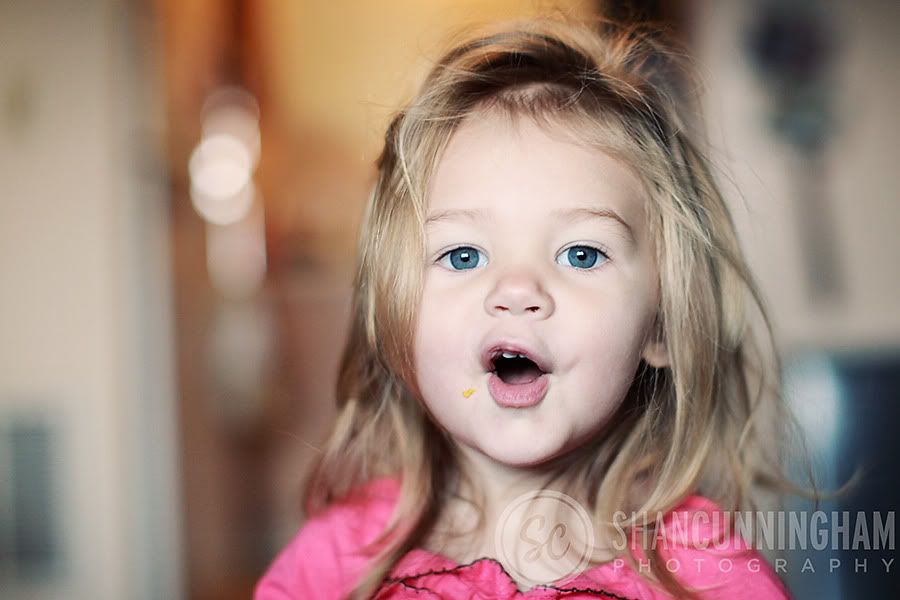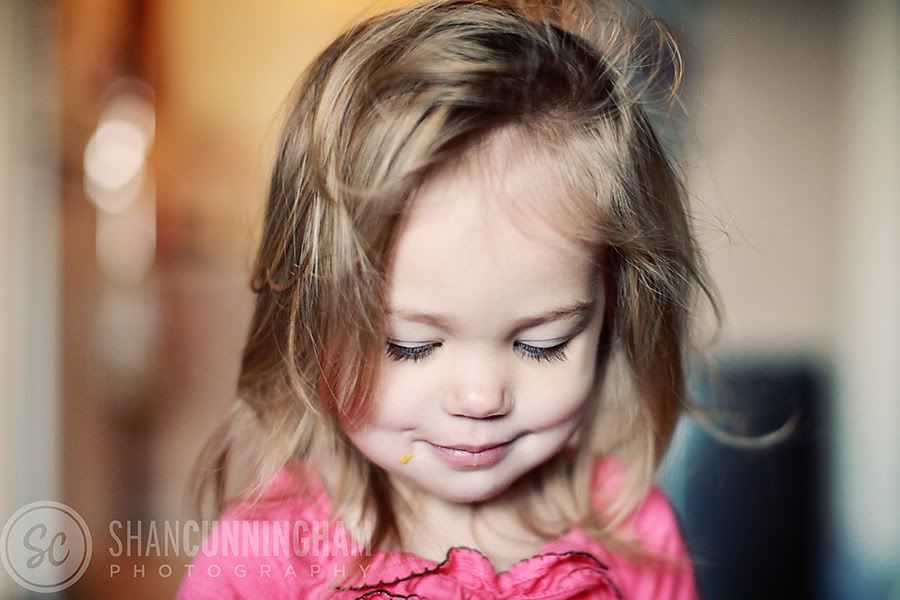 calling daddy at work...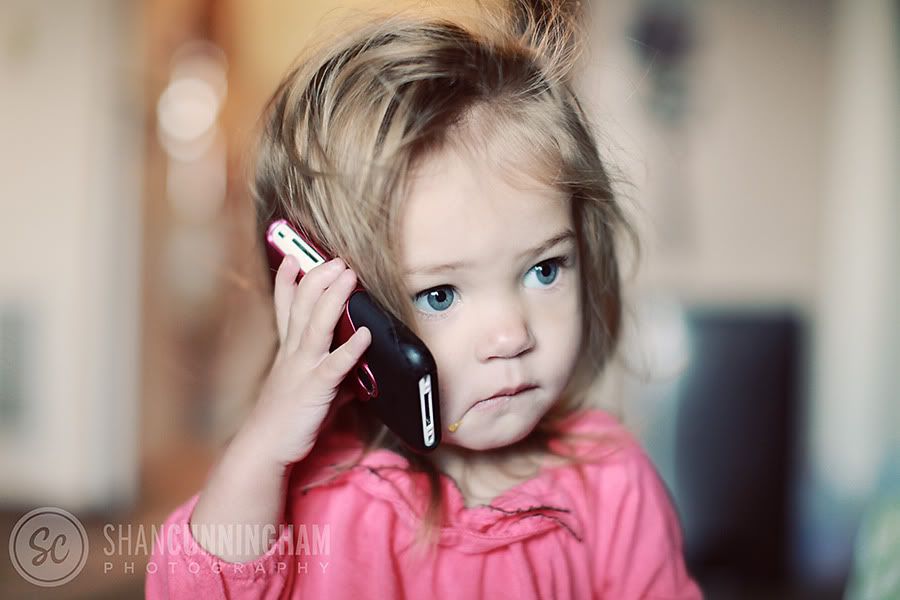 are you SERIOUS?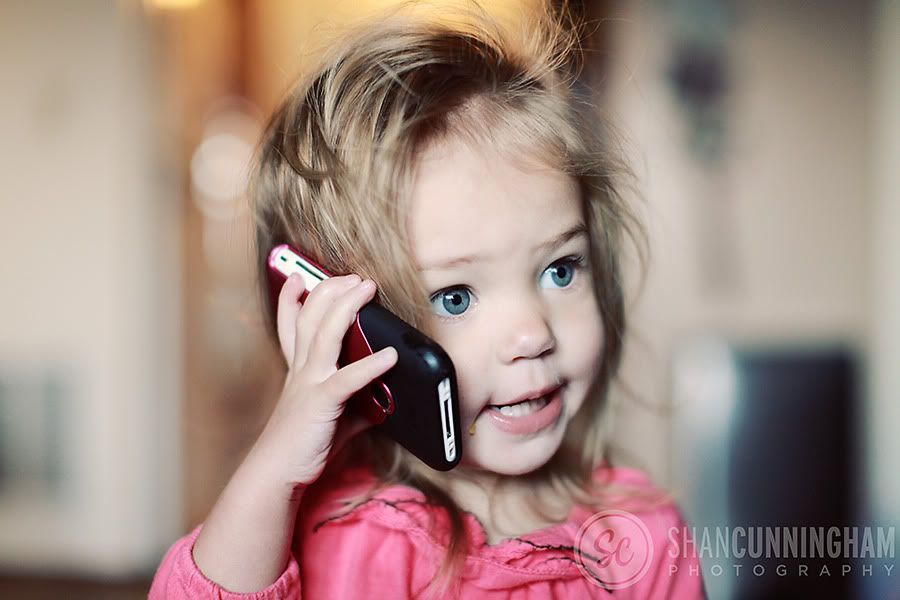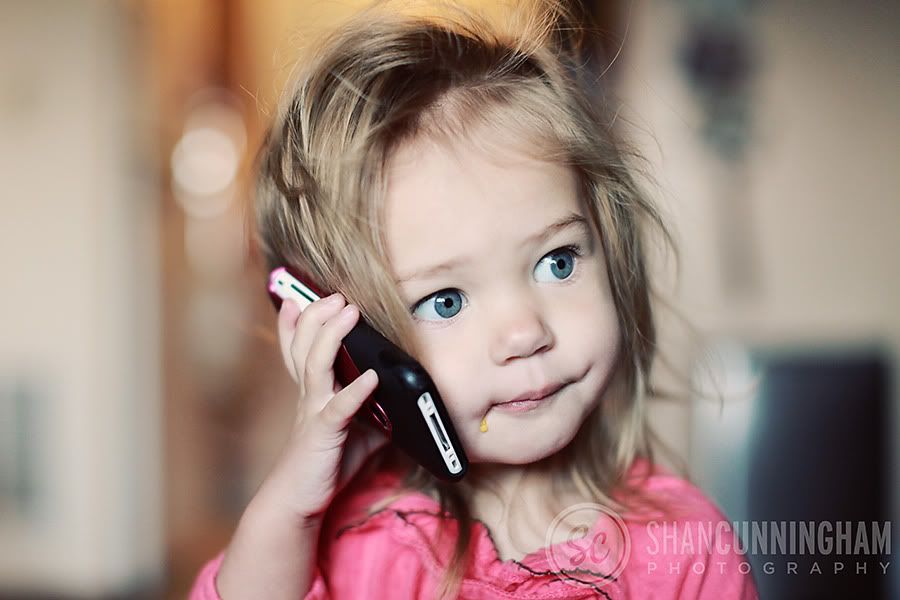 her new thing.. random waving
loving my fruity pebbles